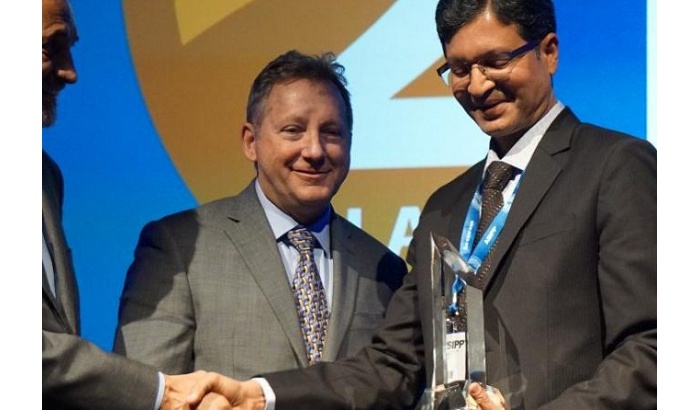 Photo Credit - BTHFT
A doctor from Bradford Teaching Hospitals has received a prestigious international award for his work with patients who suffer from chronic pain.
Consultant Anaesthetist Dr Sanjeeva Gupta, who works at Bradford Royal Infirmary and St Luke's Hospital, part of Bradford Teaching Hospitals NHS Foundation Trust, was presented with the accolade for his contribution to the field of interventional pain medicine from the American Society of Interventional Pain Physicians (ASIPP).
Dr Gupta received the honour during the ASIPP's 21st annual meeting in Las Vegas, USA, last month.
He said: "I was pleasantly surprised to be chosen by the ASIPP board to be presented with their outstanding contribution award as it recognizes those who have contributed to the specialty in very meaningful ways.
"During my time in America, I also got to learn more about new developments in interventional pain medicine, including the role of regenerative medicine and endoscopic procedures in managing patients with chronic pain.
"It was a great honour to be invited by the ASIPP as they are a very well-recognised society in the field of interventional pain medicine."