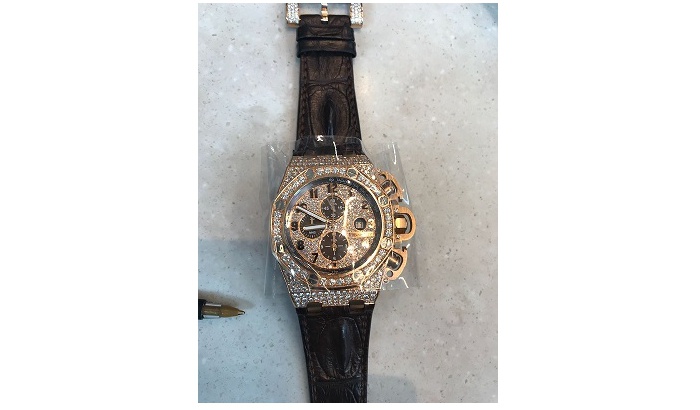 Photo Credit - WYP
A diamond-encrusted watch has been confiscated from a convicted drugs trafficker.
The confiscation order was achieved against Lyndon Hudson, who is serving five years and three months for his role in cannabis farms.
The 39-year-old of Leicester Close, Leeds was found to be in possession of a £100,000 Audemars Piguet Royal Oak Offshore watch.
Hudson initially maintained that the watch was not his but had been loaned to him by a Dubai-based jeweller in order to allow it to feature in a rap video.
Speaking about the case, Ramona Senior, Head of the Regional Asset Recovery Team (RART) said: "Hudson gave an unlikely tale as regards the provenance of a high-value watch, found in his possession when arrested.
"Thanks to good work by the financial investigator, his claim was shown for what it was – a story - which he abandoned at today's hearing.
"Convicted drug traffickers can expect to have their assets identified and confiscated. This watch will now go to auction and a property in Leeds will have to be sold in order to meet the order."