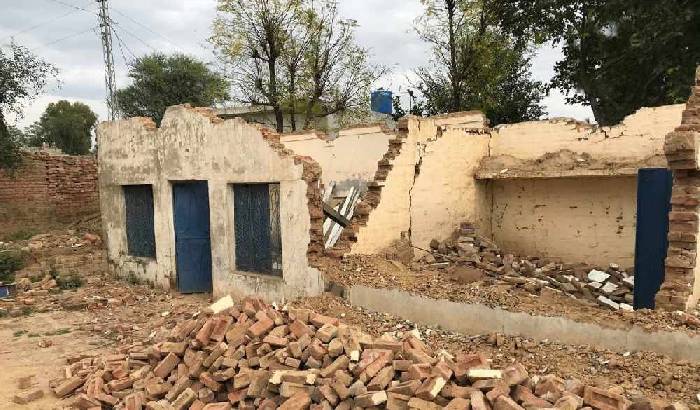 The owner of a Bradford restaurant has travelled to Mirpur in Azad Kashmir in order to help the local community rebuild after a devastating magnitude 5.8 earthquake struck the region in September last year.
Jinnah CEO Saleem Akhtar has travelled to the state in Northern Pakistan in order to launch a £50,000 aid mission in order to help local residents rebuild their homes.
The earthquake struck the region on 24 September, leaving 40 people dead, over 850 injured, and thousands of others with nowhere to live after the quakes levelled their homes.
The aftermath of the earthquake saw over 16,000 homes completely destroyed, with a further 2,300 sustaining serious damage.
Since travelling to the Pakistani state, Mr Akhtar has laid the foundations for 20 new homes.
Speaking on the aid mission, the restauranteur said: "As I know, the earthquake in 2005 - some people are still living under the open sky 16 years after.
"It's always on my mind. I want to go back and help more and more."