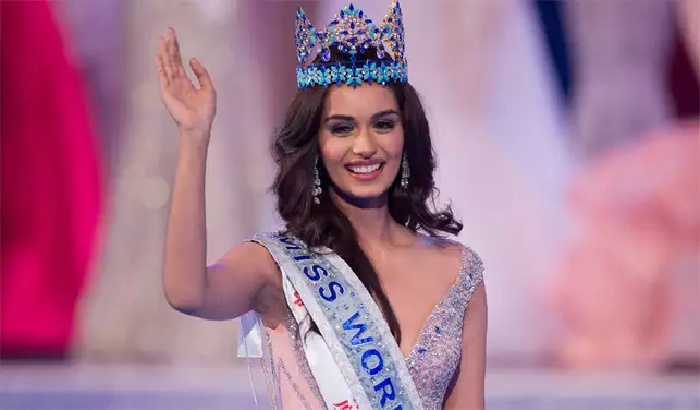 The first thing that most of us expect a Miss World to do after winning the coveted title is to sign a Bollywood film.
I mean, that's like one pattern set by all the previous winners of such International beauty pageants; whether it was Sushmita Sen, Aishwarya Rai Bachchan or Priyanka Chopra.
So, what's in store for Manushi Chillar, the stunner who won the Miss World crown this year? Is she keen on joining Bollywood? Or does she want to pursue her career in other fields, considering she's a doctor first and then a supermodel?
Although Manushi is yet to foresee her career in films she is quite a fan of Priyanka Chopra and Aamir Khan. Today, as she held her first press conference after returning to Mumbai, she said, "All the actors are very beautiful & talented but I would like to work with Aamir Khan. I think he has really challenging roles and his movies give a message, connecting with society. Personally, my favourite actress is Priyanka Chopra."