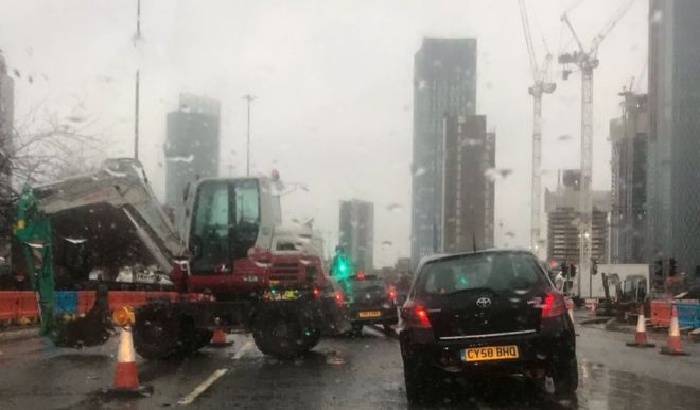 Photo Credit - Sinead Haycox
A construction company that caused mayhem on a busy Manchester road after not paying subcontractors has gone into administration.
Dawnus, a Swansea-based firm, was hired to carry out work as part of the £15m Manchester-Salford Inner Relief Route improvement scheme, which is upgrading six major junctions along Regent Road.
Workers for Total Plant Hire downed tools and left diggers in the middle of the road on Tuesday 12 March in protest over not being paid. It is claimed they are owed £300,000.
The BBC reports that subcontractors have said Dawnus has gone into administration, with workers in Swansea also sent home following a meeting.