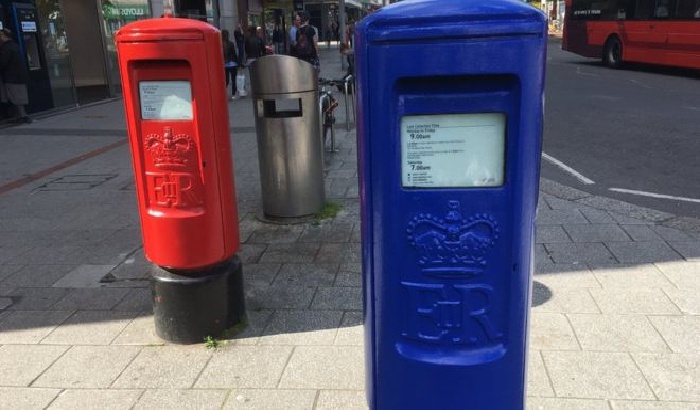 Photo Credit - BBC
Residents of Leeds have been left stumped following the emergence of blue post boxes.
The boxes have also been spotted in the centres of Southampton, Nottingham and Taunton, sparking speculation among locals.
But after some noticed the locations were all due to host matches in the forthcoming Cricket World Cup, it wasn't long until the secret was out.
An International Cricket Council spokesman (ICC) has confirmed the link, and the partnership with Royal Mail will be officially launched next week.