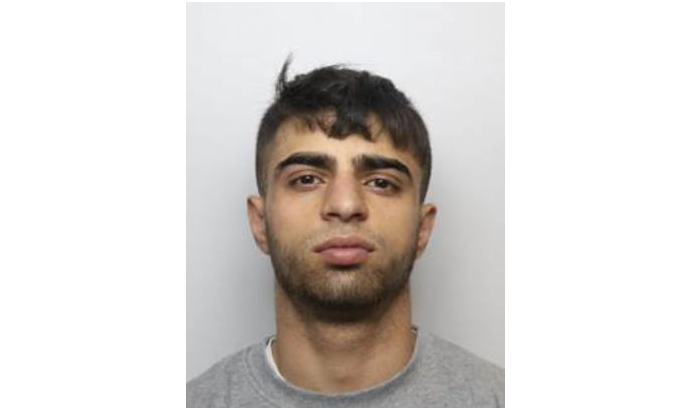 Photo Credit - WYP
A child sex groomer who led police on a high-speed pursuit across Bradford District has been jailed for more than seven years.
Ahmed Leghari, of Foston Lane in Fagley, was sentenced at Bradford Crown Court for sexual activity with an underage girl after pleading guilty.
Leghari, 21, was driving a Citroen C4 through Shipley at just before midnight on 26 March when officers requested him to stop.
Leghari refused and engaged officers in a pursuit which reached speeds in excess of 70mph as he drove towards Fagley, where he abandoned the vehicle in fields.
The National Police Air Service (NPAS) were brought in to help search for the suspect and Leghari was found shortly afterwards in the Thornbury area with a 15-year-old girl who had been a passenger in the vehicle.
He has been jailed for seven years and nine months.
Speaking after sentencing Stuart Lyons, of the CSE Investigation Team, said: "This case highlights some excellent collaboration between police officers and NPAS, who worked together to quickly locate Leghari after he dumped the vehicle.
"Child sexual exploitation and dangerous driving are matters which are taken very seriously and we hope the public of Bradford will feel safer knowing that this offender is going to be behind bars for a few years."