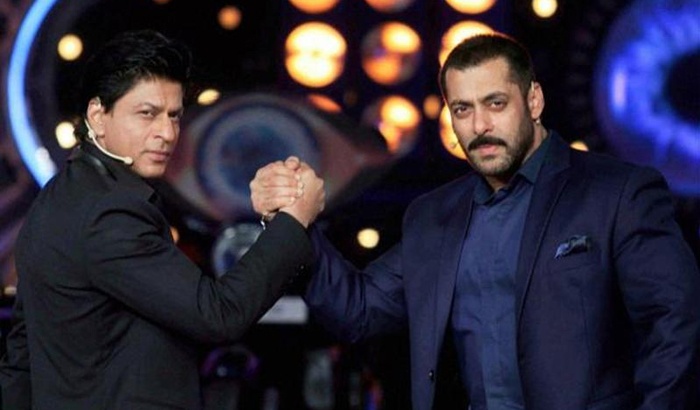 Talk about some exciting news! Here's all you need to know about Shah Rukh Khan's role in Salman Khan's Tubelight...
Shah Rukh Khan and Salman Khan are all set to work together in Kabir Khan's Tubelight. A source revealed EXCLUSIVELY that SRK will also feature in Salman's Tubelight. Looks like the newfound friendship between the two stars will benefit director Kabir Khan. According our source if all goes well then SRK will be making a special appearance in Salman's this movie. This cameo was supposed to be initially done by veteran actor Shatrugan Sinha. But now Shah Rukh will feature in this role. If this indeed works out then the Khans will reunite on screen after almost nine years. The last time we saw Salman and SRK in one frame on 70mm was in Farah Khan's Om Shanti Om (2007).
Recently after SRK returned from The Ring's shoot in Budapest, the actor attended an event in Bandra. Shah Rukh could just not stop talking about Salman Khan. SRK in support of Bandra Bandstand Beautification project said,"Every month we'll make it a point to perform in Bandra Bandstand, I'll also ask Salman to join me maybe weekly or monthly." The way King Khan has been talking about his buddy just proves that their relationship has become stronger than ever before.