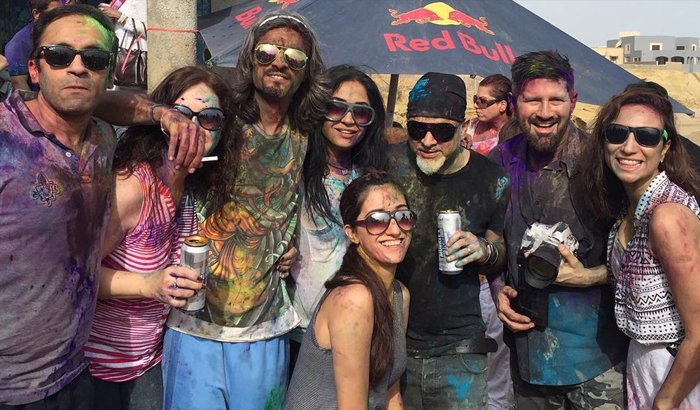 Anything that's festive on the Gregorian calendar, our celebrities make sure to celebrate it.
Even though minorities feel marginalised in Pakistan that does not stop them from celebrating their religious festivities and of course, our celebrities ensure to seize whatever opportunity they get for celebration.
Rung has been long celebrated in Pakistan because let's be honest, the festival is all positivity and happiness.
Yesterday, almost everyone in the media fraternity was busy celebrating Holi. We were following them virtually and here are the glimpses from their Holi fun:
Of course when Deepak Perwani hosts a party, everyone goes and almost everyone did go- Let us show you what went down at this Holi party
Frieha Altaf, Shiraz Uppal and the talk of the town couple Urwa and Farhan