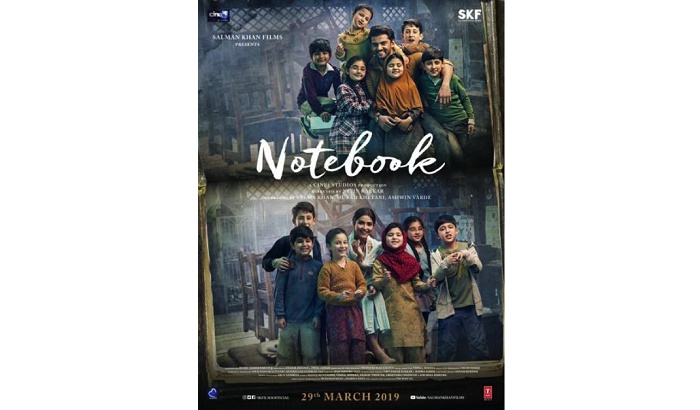 Salman Khan Films presents their next upcoming film Notebook, introducing newcomers Pranutan Bahl and Zaheer Iqbal in leading roles.
The trailer shows an ex-army officer Kabir (Zaheer Iqbal) coming back to Kashmir to be a schoolteacher. The school is situated in the middle of the remote Wuller Lake, lacking basic amenities like running water and electricity and attended by just a handful of students. This wasn't quite what Kabir imagined when he signed up to teach. At the school, one day, Kabir finds a notebook, left behind by the previous year's teacher Firdaus (Pranutan Bahl) and that changes his entire life. Happy, spirited and heart-warming, Notebook is about two people finding love in the most unexpected way.
Directed by Nitin Kakkar, Notebook is set to release in cinemas on 29th March 2019.