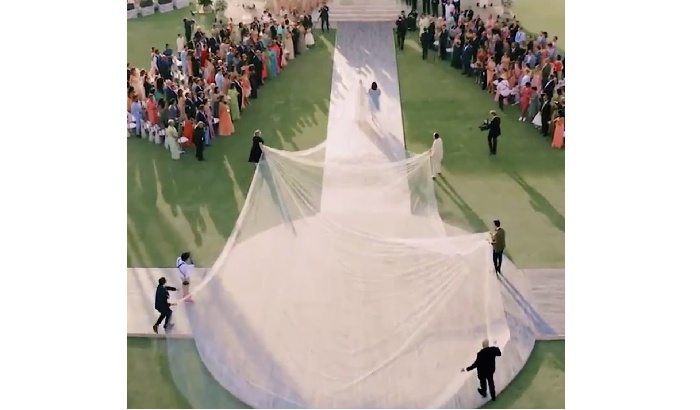 Priyanka Chopra donned a 75ft wedding veil for her marriage to Nick Jonas.
BBC reports that the Bollywood star, who tied the knot in Rajasthan state over the weekend, unveiled her intricately-detailed wedding dress in an Instagram post on Wednesday.
The Ralph Lauren-designed dress had more than two million mother-of-pearl sequins sewed into it, but it was the veil that stole the show.
Jonas and Chopra got engaged in the summer after a whirlwind romance.
Speaking to People magazine, Chopra said the wedding was a "religious mash-up", adding that they "took beautiful traditions that we both grew up with and personalised them in a way that makes sense for us".
The couple's three-day wedding extravaganza also included a traditional Hindu ceremony on Sunday, which saw the couple exchange vows again.