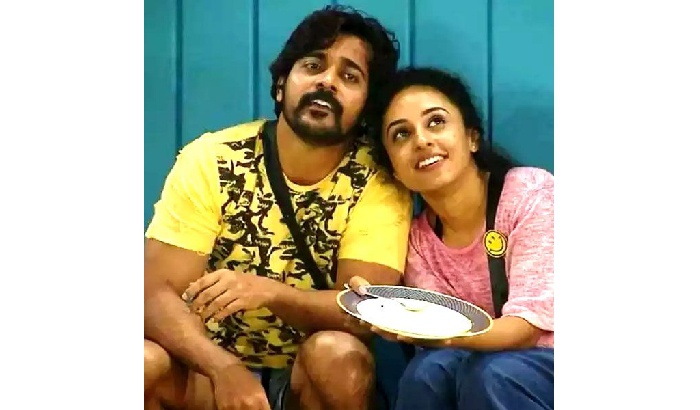 Photo Credit - Bollywood Life
Bigg Boss is known for its romances but very few of them culminate in marriage.
However, Bollywood Life reports Srinish Aravind and Pearle Maaney, who were seen in the first season of Bigg Boss Malayalam, have taken things seriously and may marry soon. When the show was on, many viewers felt that Pearle was faking a love affair with Srinish to stay longer in the game and gain more eyeballs. She was one of the finalists of the show. However, post her exit, Pearle Maaney reiterated that she is indeed in love with Srinish.
Now, Srinish has confirmed to Manorama News that he will indeed marry Pearle. The actor also revealed that the parents have met and approved of their relationship. "Pearle's family and my parents had a talk recently. Everybody accepted our romantic affair, and now we need to finalize the marriage date," said Srinish. He also spoke about how he fell truly madly and deeply in love with Pearle.
He stated, "I do not know how I fell in love with Pearle Maaney. During my 100 days inside the Bigg Boss house, I used to look at Pearle every minute. As I started looking Pearle more and more, it unintentionally turned into a romantic affair."
The title was won by Sabumon Abdusamad. Many were expecting that Pearle would win it but her fight with Srinish a day before the finale proved costly. She had returned the ring saying that she was somewhat commitment - phobic.