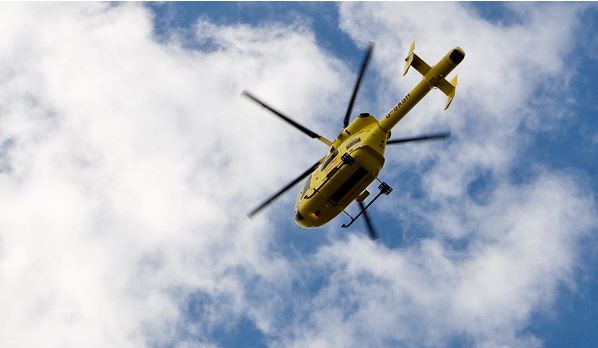 The Yorkshire Air Ambulance have been left shaken after a near miss with a drone on Wednesday evening.
The incident happened at around 6.50pm when the helicopter was returning to Nostell Air Support Unit base, flying at 1,300ft.
The actions of the crew, who were attentive enough to dodge the drone by a mere three metres, have been praised, as the consequences of a collision could have been catastrophic.
Speaking on the incident, Chief Pilot Steve Waudby said: "We cannot stress enough the seriousness of what happened last night to the crew of HM98.
"It was only due to the vigilance of our front seat paramedic spotting the drone, and the rapid reaction of our pilot that the crew avoided a direct collision.
"Whoever was operating this drone was doing so at an illegal height – the maximum height it should have been operating at was 120m or 400ft, so as you can see, this drone was flying over three times the height it should have been at.
"Whether the operator is aware or not, they have put the lives of our crew in extreme danger."
In response to the recent incident, the Civil Aviation Authority have emphasised the 120m height restriction on drone operation, stressing that anyone who flouts the rules could face "severe penalties including up to five years in prison."