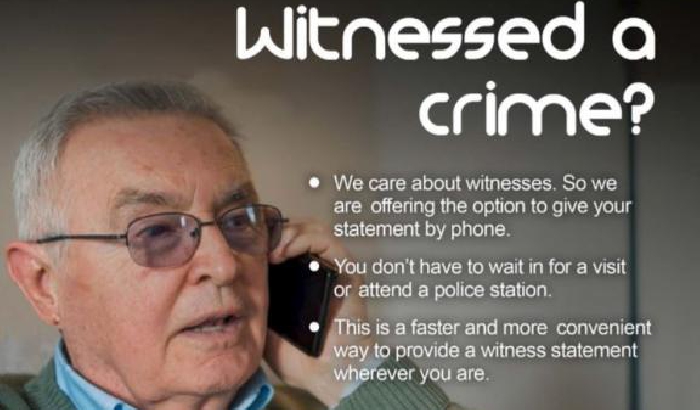 West Yorkshire Police has launched a brand-new approach allowing witnesses of crime to provide their statements over the phone.
Initially being piloted across the Leeds and Bradford Districts, it will offer greater convenience and accessibility and will be available across a range of different offences and incidents.
Those who agree will be able to relay information about an offence over the phone, which is then compiled by an officer directly into Force systems.
The witness will subsequently receive an online link via e-mail, which is retrievable from any computer or device.
To view and approve the content of the statement, it will require specific personal details and a security code provided by the officer.
West Yorkshire Police, Assistant Chief Constable Catherine Hankinson said: "As a victim and witness focused organisation, we are doing everything we can to make the experience of engaging with the police as positive as possible.
"By offering this service, it increases the convenience for witnesses and also allows them to remain in an environment, which is entirely comfortable.
"Not only does it remove the need to visit a police station to provide a statement, but similarly the journey of an officer in visiting an address.
"This saves both time and money, allowing us to invest our resources back into the places where they are most needed and against the priorities of the public.
"We are initially trialing this approach in the Districts containing our biggest cities and if successful, we will look towards a roll-out across the rest of the county."