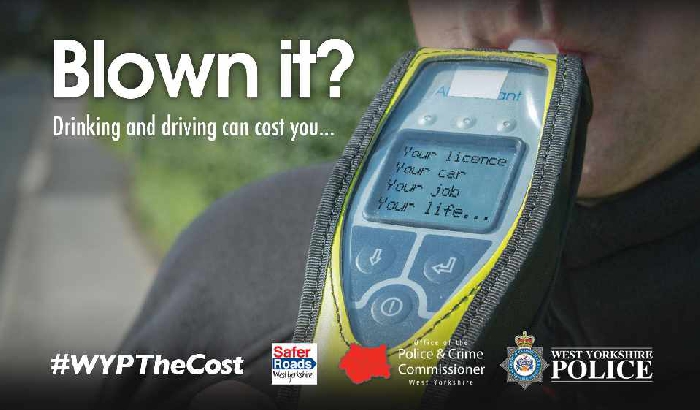 Throughout December, West Yorkshire Police will be carrying out increased enforcement activity on the road
Throughout the campaign they will be taking every opportunity to remind people of the potentially fatal consequences for yourself and others of driving while under the influence of drink or drugs.
Building on the success of the recent driving whilst using a mobile phone campaign, the Force will again be using the hashtag #WYPTheCost and highlighting the potential cost of being caught drink or drug driving.
The consequences can include prison time, an unlimited fine and a driving ban.
Chief Inspector Lisa Kirkland, Head of West Yorkshire Police's Roads Policing Unit, said: "Over the festive period, many of us will be out for meals, drinks and nights out with work colleagues, friends and family.
"What we are asking is for people to plan ahead and think not just about how they are going to get home on a night but also about their plans for the following morning.
"Christmas can be costly enough but think about what it would mean for your new year to be facing losing your licence, an unlimited fine and potentially time in prison."
During last year's enforcement campaign from 1 December 2018, to 1 January 2019, there were 284 arrests for drink driving and 92 arrests for drug driving.