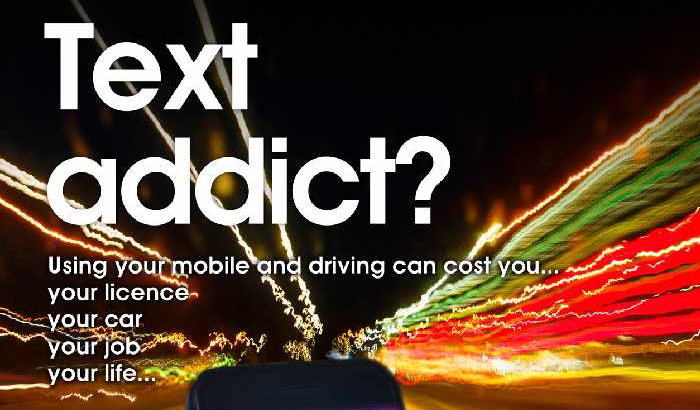 West Yorkshire Police is highlighting the potential cost of checking a message on your mobile while driving as part of a new campaign.
Last year, 1,578 offences of using a mobile phone while driving were recorded in West Yorkshire, that's around four people a day caught breaking the law.
Chief Inspector Lisa Kirkland, Head of West Yorkshire Police's Roads Policing Unit, said: "People underestimate the serious impact a matter of seconds looking at the screen of your mobile can have on your ability to drive safely and react to hazards ahead of you.
"The law banning the use of mobile phones while driving has been in place for well over a decade, this along with the increases in penalties has gone some way to make the use of a mobile phone socially unacceptable.
"The cost is not just a fine, it could be a criminal record, it could be losing your job, it could be a serious injury or even worse killing someone for that one moment of checking a text or answering a call.
"We will be proactively working throughout the month to stop people who are driving whilst using a mobile and educate people on the consequences of using a mobile behind the wheel."