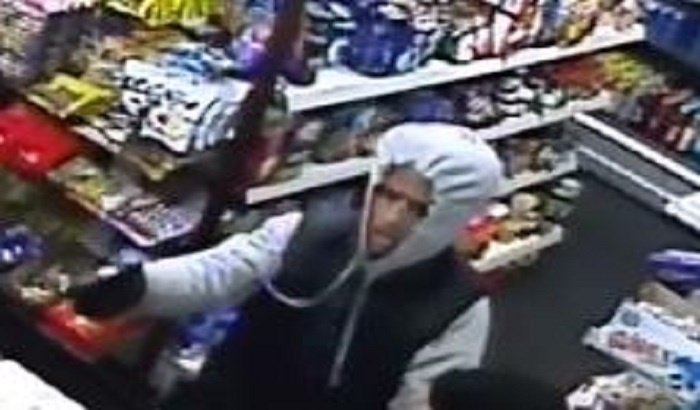 Photo Credit - West Midlands Police
An armed robber was forced to flee empty handed after a Walsall have-a-go hero shopkeeper fought him off.
A man armed with a hand gun raided Kobani Stores on West Bromwich Street just before midnight on the 9th January.

He fled empty handed when the 39-year-old owner fought back with a repellent spray stored under the shop counter.

And now officers have released a CCTV image of the suspect and are appealing to people to come forward with information.
Detective Constable Gerry Maley, from Walsall's CID, said: "We would like to commend the bravery of the owner who refused to hand over cash after the man threatened him. This must have been a terrifying experience for him and refused to be intimidated by someone who was armed. We are now appealing to anyone who recognises the man in the image to come forward with a name. It is believed that the gunman was in company with two others who waited by the door.

Anyone with information is urged to contact the Police via 101