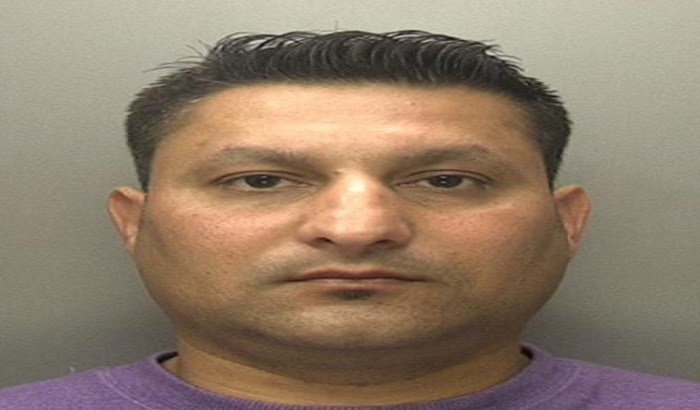 A waiter who snatched a woman's handbag at knife point from a shopping centre has been jailed after an image circulated by West Midlands Police was recognised by diners.
Sheraz Shafi (pictured) struck at Stechford Retail Park on 27 April when he jumped into the back seat of a shopper's Range Rover armed with a kitchen knife and shouted "you're gonna get hurt… do what I say".
She fled screaming for help as Shafi grabbed the woman's handbag containing an iPhone, £400 in cash and valuable Asian gold jewellery.
West Midlands Police seized CCTV from a nearby plant hire firm showing Shafi carrying the handbag − and when images of the suspect were circulated on social media it prompted a flurry of calls from people recognising him as a waiter at a Washward Heath restaurant.
He handed himself into police in the early hours of May 11 but not before he'd returned some of the stolen items − including her purse and bank cards − by posting them through security gates at her home.
Detectives also found a handwritten note in Urdu, wrapped in tin foil, threatening the woman and her family if she proceeded with the case against him.
Shafi, from Washward Heath Road, admitted stealing the handbag but denied robbery − but eventually entered a guilty plea to counts of robbery and witness intimidation at court.
He appeared at Birmingham Crown Court on 17 August where he was jailed for a total of six years.
Investigating officer, PC John Demers said: "The woman was understandably traumatised by what happened… she was shopping in the afternoon when suddenly a stranger armed with a knife jumped in her car."
"We had a very positive response from the public after issuing Shafi's image with 10 people either naming him or saying he worked at the diner. I'd like to thank them for getting in touch and helping us take a dangerous man off the streets."
"I firmly believe Shafi would have struck again had he not been apprehended."