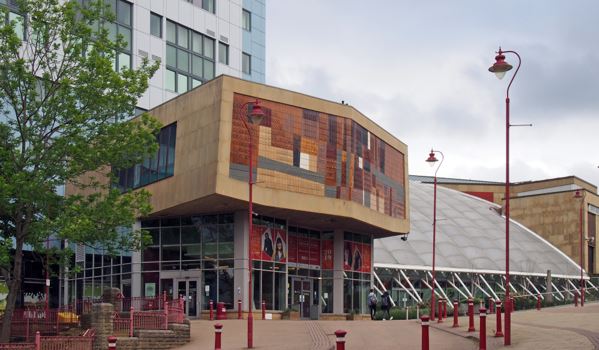 The University of Bradford has signed up to join the Amazon Web Services Academy in order to give students the chance to enhance their employability skills.
The programme will give students the opportunity to access cloud computing content in order to support their learning in an increasingly competitive digital workplace.
It will be run through Bradford's new state of the art innovation-Lab, combining Amazon Web Services content with academic courses.
Speaking on the , Professor Zahir Irani, Dean of Faculty for Management, Law and Social Sciences, said: "We are really pleased to provide this exciting opportunity to develop the next generation of cloud computing professionals, either as part of a degree course or, simply out of a desire to enhance digital skills development.
"With the relocation of our School of Management to city campus, we are in a strong position to create collaborative opportunities between staff and students from across the Faculties and enable as many students as possible to access AWS Academy."
Regarding the university's decision to join the scheme, an Amazon Web Services spokesperson said: "IT professionals with the necessary cloud skills are in high demand and we're proud to further advance the training and learning opportunities for students at the University of Bradford."