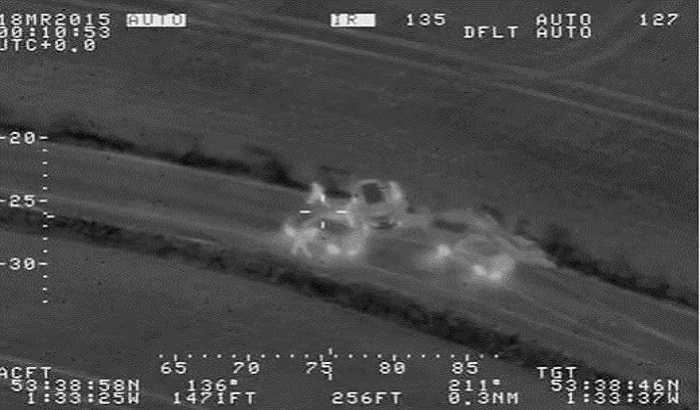 Two men have been sentenced for dangerous driving and drugs charges after attempting to evade arrest and throwing cannabis from a speeding car during a police pursuit.
Matthew Kenny, 24, from Huddersfield, was sentenced to a total of 36 months imprisonment to run consecutive to a 26 month sentence he is already serving for burglary and drugs matters whilst Curt Gorog, 29, of no fixed abode, was sentenced to six months imprisonment (suspended for 18 months) and 120 hours unpaid work.  
On 13 March 2015, Matthew Kenny took a Subaru Imprezza, belonging to his brother, which was uninsured. Traffic officers saw the car travelling at speed on Moor Top Lane, in Huddersfield. 
When the defendants spotted the police car, they accelerated away and failed to stop reaching speeds of 95-100mph in 30mph zones. 
They continued to drive recklessly along Wakefield Road away from Huddersfield and their top speed was recorded as 109mph in a 50mph zone near to the Grange Moor roundabout. 
The police pursuit lasted approximately 10 minutes before Kenny lost control of the car on Blacker Lane, Netherton, in Wakefield. 
Whilst Kenny was driving the car, Gorog began to dispose of evidence in the car and emptied a large box of loose cannabis from the window. 
Helicopter footage clearly showed Gorog throwing an item in the field as he was attempting to flee the car, this was later identified as a mobile phone which was recovered. 
When Kenny was arrested, he was also under the influence of alcohol. 
Matthew Kenny pleaded guilty on 27 July to possession with intent to supply, aggravated vehicle taking, dangerous driving and driving whilst over the prescribed limit as well as being caught in possession of two mobile phones whilst in HMP Leeds. 
Curt Gorog pleaded guilty to assisting an offender with regards to throwing the cannabis out of the car to impede the police investigation. 
Kenny had been on police bail at the time of the offence for possession with intent to supply controlled drugs and has been convicted of that offence as well as a house burglary for which he is now serving a 26 month sentence. 
Superintendent Paul Jeffrey of Kirklees District said: "We are pleased that the sentences reflect the seriousness of the crimes committed by both Kenny and Gorog. 
"Their reckless behaviour on the roads of West Yorkshire could have resulted in other members of the public being seriously injured and they also tried to evade arrest by attempting to dispose of evidence. 
"Several teams within the Force including Safer Roads, Traffic and Response officers and Kirklees CID Burglary team worked together to collate the evidence against Kenny and Gorog to bring them to justice."