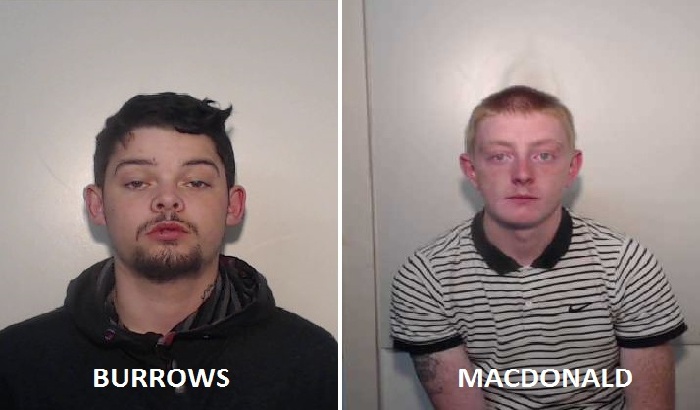 Two men and a child have been sentenced after a taxi driver and police officer were attacked in Wythenshawe.
Samuel Burrows, 21, has been jailed for three years and six months and Calvin Macdonald, 20, has been jailed for two years, both for robbery.
A 16-year-old girl, who cannot be named for legal reasons, has also been sentenced for robbery and for assault of a constable. She received a 12-month referral order and was ordered to pay £250 in compensation.
On 4 December 2016, a taxi driver was sent to Lullington Close, Wythenshawe, to pick up a fare but when he arrived he was met by Burrows, Macdonald and the 16-year-old who falsely claimed the fare as their own.
They took the key out from the ignition and attacked the driver during an ensuing struggle.
Macdonald attempted to drive away in the taxi but immediately hit a bollard.
The 16-year-old girl then kicked an officer in the face when police arrived on the scene.