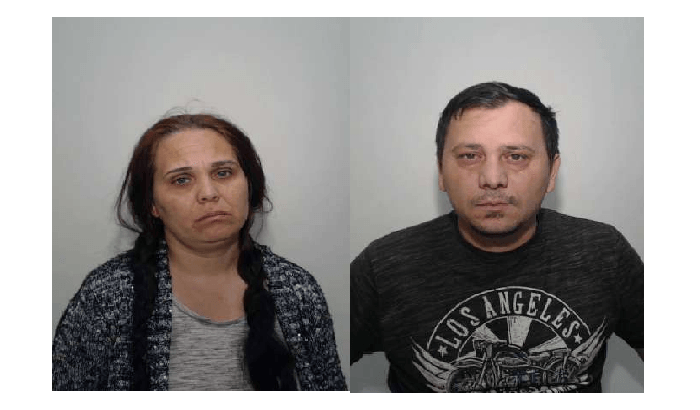 Two thieves have been jailed after they stole jewellery from an elderly woman in Bury.
Zeita Voinescu, 37, was sentenced to two years and six months after pleading guilty to robbery.
Leonard Miclescu, 43, was sentenced to one year and three months after pleading guilty to theft.
On Tuesday 9 May 2017, Miclescu was driving along Brierley Street, Bury, before stopping the car near to a 71-year-old woman as she crossed the road.
Voinescu greeted the woman before proceeding to hold up a map and began asking for directions.
The woman approached the car to assist with directions before Voinescu forcefully grabbed her by the wrist and stole gold bangles and a necklace.
The two assailants then fled in the car which was subsequently located by police as it drove along Oldham Road, Ancoats, the following day.