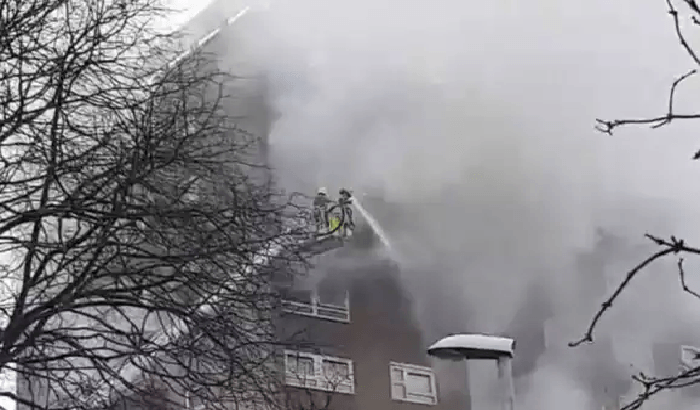 Photo Credit - Yorkshire Evening Post
Three people were taken to hospital following a fire at a high-rise property in Bramley.
Six fire engines were sent to the scene yesterday morning (27 March) after a blaze broke out on the eighth floor of the building in Poplar Way.
The three people, one of which was a child, were taken to hospital to be treated for the effects of smoke inhalation. Their injuries are not believed to be serious.