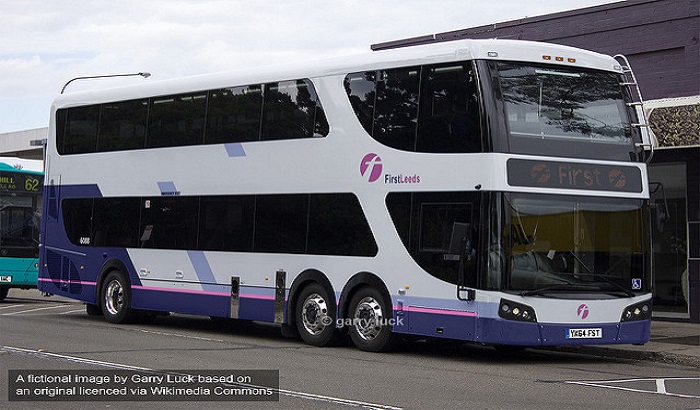 Police are investigating a theft of cash in Bradford where a bus driver is believed to have been duped into leaving his seat.
The incident took place on First Bradford 645, Greengates to Buttershaw service at around 3.35pm yesterday on Otley Road, Bradford.
An anonymous witness who was a passenger on the bus said a youth got on at the bus stop and ran upstairs without paying. The driver went after him and then another youth is said to have opened the driver's door and stole cash while the driver was absent.
Passengers were asked to get off the bus and wait for another service to come along as the driver waited for police to arrive.
Police have confirmed reports of the theft and said they are making inquiries.
A West Yorkshire Police spokesman said, "As yet we do not know how much money was stolen."
Anyone with any information is asked to ring police on 101.