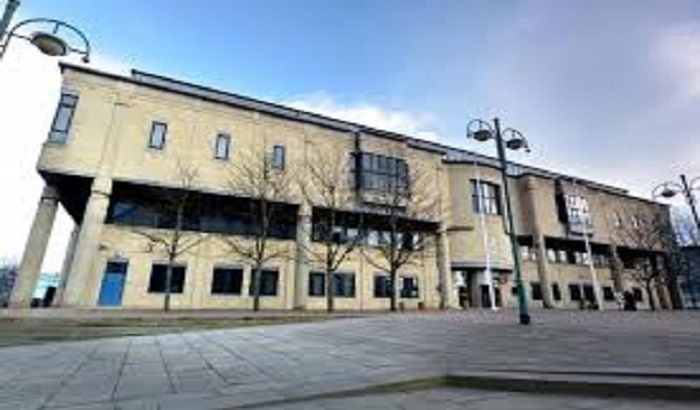 Two burglars who smashed into a property and threatened a man with a knife before stealing the wrong car have been jailed.
Bradley Robertshaw, 24, and Daniel Rayner, 23, demanded keys to a Volvo parked outside the victim's home in Queensbury, Bradford, on 24 February.
But he told the pair it did not belong to him and his car was the "crappy [Vauxhall] Astra" - which they stole instead.
Bradford Crown Court heard how the victim was threatened with a blade, which was held to his head.
Both suspects admitted aggravated burglary and car theft.
Robertshaw, of Wedgemoor Close, Wyke, was jailed for eight years and nine months, while Rayner, of Sunnybank, Queensbury, was jailed for seven years and eight months.