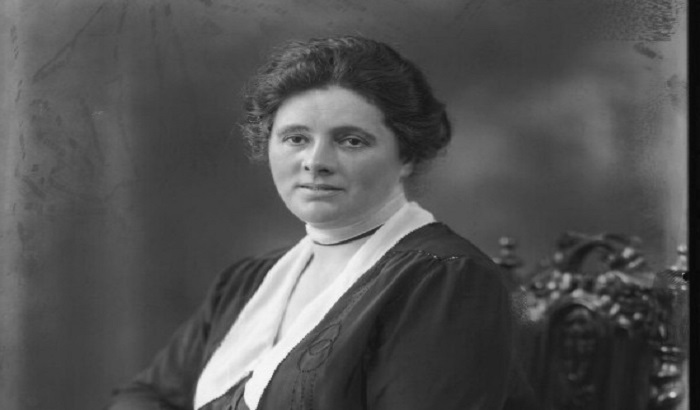 A local Keighley heroine is to be honoured by having one of the town's streets named after her.
Located within a recent housing development off Spring Gardens Lane in Keighley, the new street will be called Margaret Wintringham Close.
Born near Oakworth and educated at Keighley Girls Grammar School, Margaret Wintringham became the first ever female Liberal MP in 1921, and the third woman elected to the House of Commons.
In Parliament, she campaigned for an equal franchise - the Representation of the People Act 1918 had extended the vote to all men over the age of 21, but only to some women over the age of 30.
Margaret Wintringham campaigned for equal pay for women, for state scholarships for girls as well as boys, and women-only railway carriages.
The street naming is part of the Pioneering Bradford Lasses campaign which aims to improve the gender balance around Bradford district when it comes to publically honouring historical figures.
A list was put together by representatives from Bradford Council and Bradford Civic Society of women from all over the district who have historical importance to specific towns and communities.
As part of this, a list of names has been drawn up and is checked against all future housing developments in order that the district's pioneering women can be considered for street naming in the area where they made their contributions.
As part of the Pioneering Bradford Lasses initiative, a permanent exhibition was created in Bradford City Hall to celebrate the important women from the district's past.
The exhibition includes 14 framed photographs of pioneering women from the district's past, including the Lister's Mill Strike Committee and Florence White who campaigned for single women to get decent pensions.
A pop-up version of the exhibition toured the district, going to schools and community venues.
The photographic images in the pop-up exhibition came from local collections – Bradford Museums and Galleries, Keighley Local Studies Library and the West Yorkshire Archive Service.
The formal decision to approve the name the street will be taken by the Keighley Area Committee which meets on Thursday 18 March.
Councillor Alex Ross-Shaw, Portfolio Holder for Regeneration, Planning and Transport, said: "We are delighted with these plans to acknowledge this brilliant political trailblazer from Keighley.
"We are incredibly proud to highlight the achievements of Margaret Wintringham who was a true pioneer and advocate for equal rights.
"This important and symbolic move is part of our broader efforts to rebalance the profile of our district's historic figures and acknowledge the critical role women have played in our past."