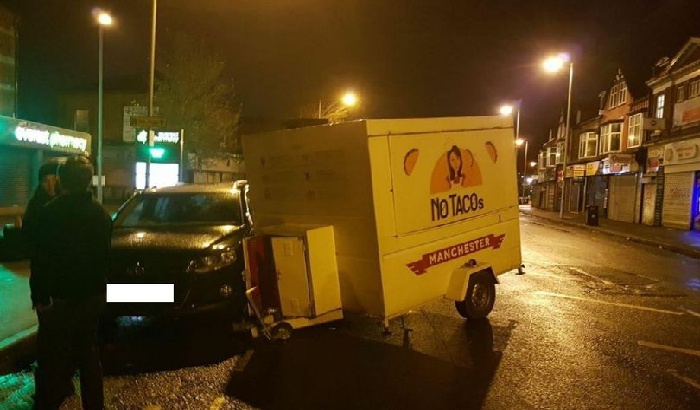 Photo Credit - Manchester Evening News
A stolen taco trailer was found abandoned after it had been crashed into a parked car in Manchester.
The street-food trailer was discovered on Withington Road, in Whalley Range, on New Year's Day.
It was stolen outside of the owners' flat on Alness Road and it is believed the trailer hit the parked vehicle when it came loose as the robber drove over a speed bump.
An investigation into the incident has been launched.