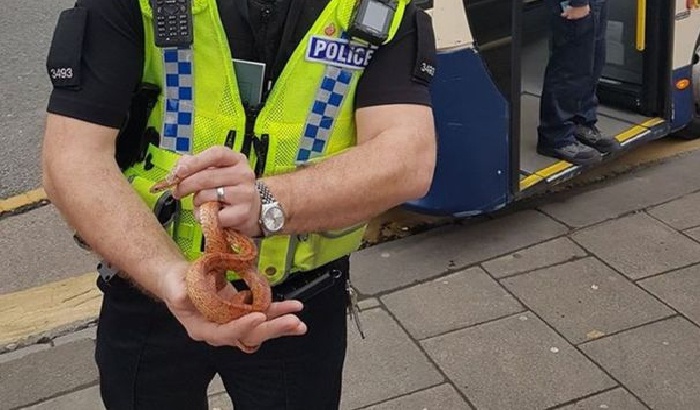 Photo Credit - JAMES DEIGHTON@RLWITHJD
A passenger on a Shipley bus had to be removed by police because of its slithery ways.
A snake was discovered on the back seat of the bus on Saturday 13 January. West Yorkshire Police said the harmless corn snake, around 2ft in length, was safely removed by officers.
They said they still have no idea how it ended up on the bus.