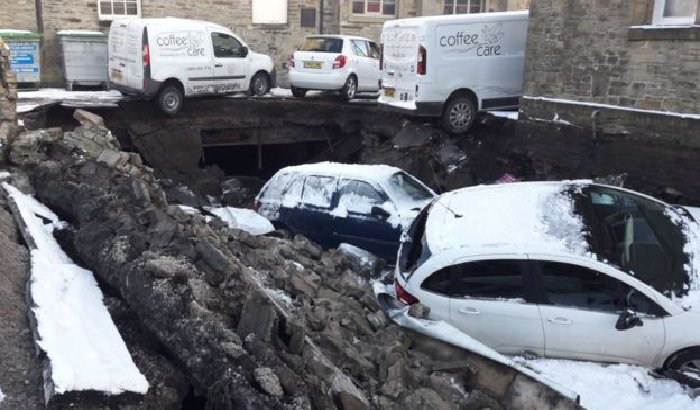 Photo Credit - MARTYN HUGHES/NYFRS
A car park in Skipton collapsed in on itself.
A number of cars fell into the ditch at the site off Bridge Street, close to the town centre, yesterday afternoon (28 February).
It appeared that stone retaining walls fell into a beck, which runs under buildings near to the scene of the collapse.
The fire service attended with utility companies and structural engineers.