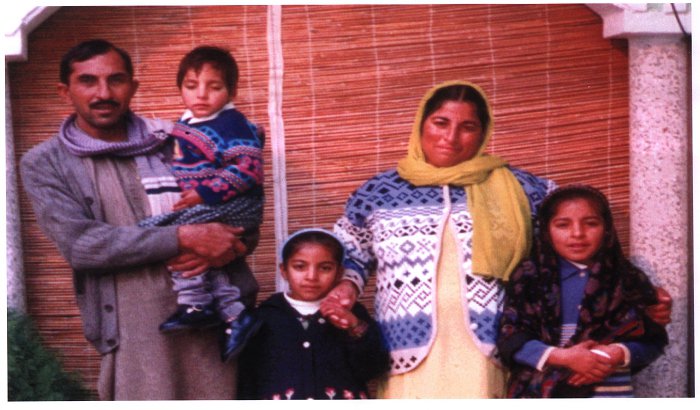 Photo Credit - WYP
On the 16th anniversary of a fatal house fire in Birkby detectives at West Yorkshire Police remain determined to secure justice for a family who lost three generations during the incident.
On 12 May 2002, emergency services were called to a major fire on Osborne Road in Birkby, in Huddersfield, which resulted in the deaths of eight members of the same family.
Muhammed Atteq-ur-Rehman, 18, Nefessa Aziz, 35, Tayyaba Batool, three, Rabia Batool, 10, Ateeqa Nawaz, five, Aneesa Nawaz, two and six-month-old Najeeba Nawaz all died as a result of the fire. 54-year-old Zaib-un-Nisa died in hospital a week later on Sunday 19 May.
This tragedy claimed the lives of five children and three adults and remains the biggest single event of multiple murders that West Yorkshire Police has investigated in nearly 30 years.
Shahid Mohammed, now 36, was arrested for eight counts of murder, three years ago in Pakistan; and still remains in custody abroad. West Yorkshire Police are continuing to liaise very closely with representatives from the British Embassy in Islamabad to seek his extradition to face justice in the UK.
Three other Huddersfield men were tried, convicted and sentenced in 2003 in connection with the fatal house fire.
Detective Superintendent Nick Wallen of the Homicide and Major Enquiry Team, said:
"West Yorkshire Police are committed to delivering justice to the Chishti family. They have been tormented since this horrendous crime which claimed the lives of eight of their loved ones.
"Even though we have secured convictions for three men in connection with this incident; there has been a team of officers who have put an immense amount of work and resources into locating and negotiating the arrest of the outstanding suspect. He has been incarcerated in prison in Pakistan now for three years and we are wholly focusing all our attention of bringing him back to the UK to face justice in a British court.
"During the past 16 years, we have been in regular contact with the Chishti family and I would like to praise them for their dignified and stoic response to the most unbearable situation any family has to endure and also their trust and confidence in West Yorkshire Police that justice will be served."
Mohamed Shafique, said: "This time of the year is tinged with sadness for our family and now it is the 16th anniversary since we lost treasured members of our family.
"This year in particularly is incredibly difficult as our father Abdul Aziz sadly passed away, something which has left us utterly devastated as he wanted to see justice for his family.
"We, as are the police, determined to seek justice and hope that we can finally get some closure and the authorities are able to bring this man back to the UK and he can face his crimes in front of the courts."