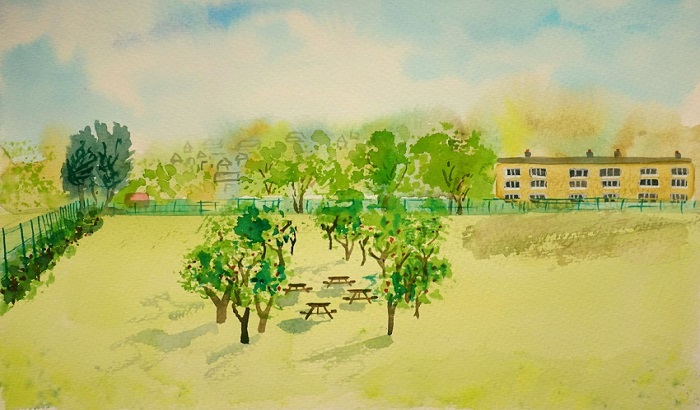 Bradford Council is teaming up with Fruit Works to plant a 'community orchard' in Shipley
Shipley Fields, which is located between Otley Road, Norwood Place and the Red Beck Allotments, will be transformed into a haven of fruit trees and bushes with a picnic area for the local community to enjoy.
Fruit Works will be working with the council's Parks and Green Spaces team to plant an orchard which will include cherry, plum, pear and apple trees. There will also be a 'jam hedge' with currant, raspberry, blackberry and gooseberry bushes and a separate woodland area to encourage biodiversity and aid drainage from the site. Funding for the transformation has come from the Shipley Towns Fund Award.
The project will kick off with two volunteer planting days over the Easter weekend – on Friday and Saturday 2 and 3 April. Local residents are welcome to come and help out and children can get involved if they are accompanied by a parent or guardian.
There will be morning and afternoon planting sessions on both days and volunteers will work in small groups of up to six people, with social distancing guidelines being observed at all times.
Gini from Fruit Works said: "We've loved working with passionate local Shipley residents to plan and create a thriving community orchard. Now, more than ever, we all know how important it is to have beautiful local green spaces."
After the orchard has been planted Fruit Works will be running training sessions and community events on the site this year and in 2022.