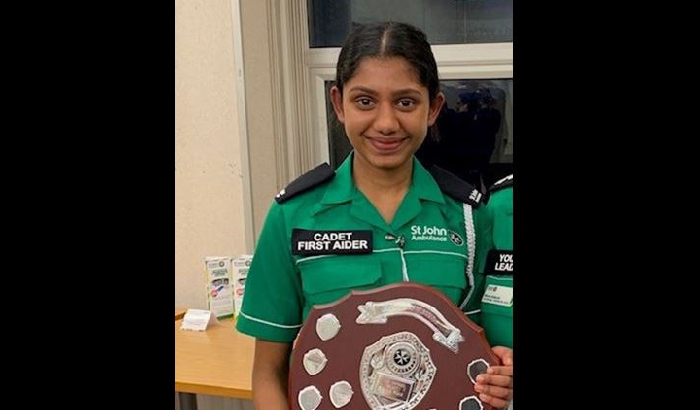 A teenager from Sheffield has been named St John Ambulance's Cadet of the Year for South and West Yorkshire.
17-year-old Rose Francis has volunteered with the health and first aid charity for two years and hopes to pursue a career in medicine.
The Silverdale High School student said: "Being a district cadet of the year will help me to be a role model for other young people and help them to do more to achieve their goals in life, and also to advertise the essential skills we learn at St John Ambulance.
"Being a part of St John Ambulance has helped me to learn the essential leadership qualities and first aid skills and to improve my confidence and make new friends outside school."
She will now travel to Northamptonshire, to compete for the national Cadet of the Year title, from Friday February 21 to Sunday February 23.
Cadets of the Year have a key role in making sure the voices of young volunteers are heard at the highest level in St John.
And the national winner takes on an important role representing St John Ambulance's young people, including attending ceremonial occasions and Royal functions.
The charity has exciting plans to improve, extend and invest in its offer to 7 to 25-year-olds via its Badger and Cadet programmes and university groups, plus new projects over the next three years.