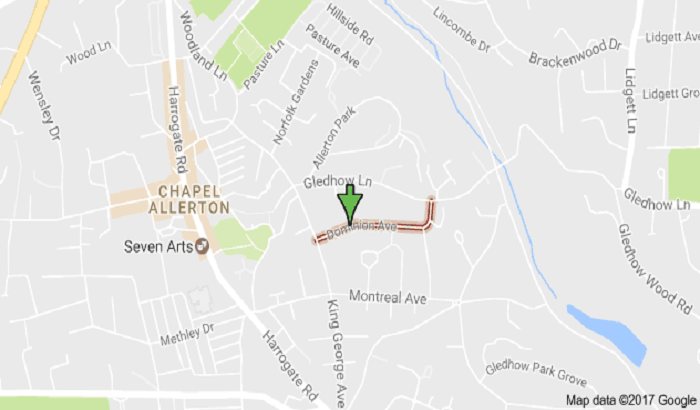 Photo Credit - Google Maps
Police are appealing for witnesses following a serious road collision involving a pedestrian in Leeds. 
The incident occurred on Wednesday the 8th February at around 11.30am on Dominion Avenue, Chapel Allerton. 
An 81-year-old woman was crossing the road when she collided with a white van reversing on the road, knocking the woman to the ground. 
The driver of the van helped the woman and drove her to her home address, but she was later taken to hospital with potentially life-threatening injuries. 
Police are appealing for anyone who witnessed the collision or saw either the vehicle or pedestrian prior to the incident to get in touch.  
Anyone with any information should contact the police via 101.