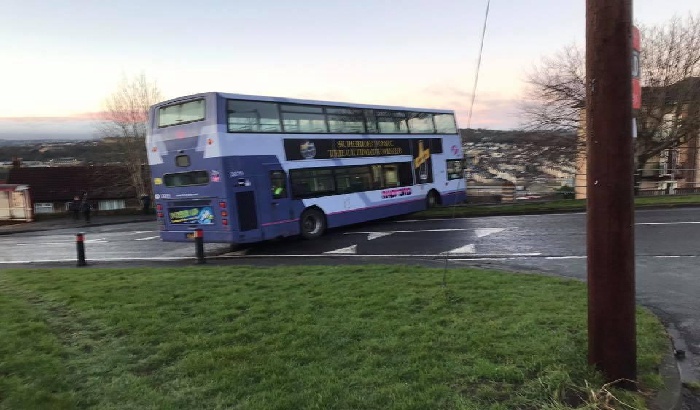 Photo Credit - Brian Glover
A bus full of school children had a lucky escape after it slid on black ice in Shipley.
The incident happened at around 7.45am this morning, 18 January, on Gaisby Lane when the driver of the bus lost control and crashed into railings.
An eyewitness said the driver "should be given a medal for averting a disaster with a bus full of children".
Bradford Council has come under fire over the past few days from motorists, after commuters blamed gridlock and accidents on a lack of gritting.
The council said "gritting teams have been working hard doing rotational 12 hour shifts and will be back out again patrolling".