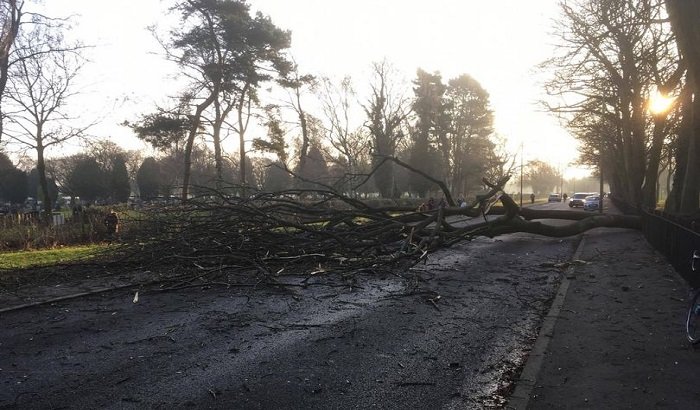 Photo Credit - Manchester Evening News
A school pupil was airlifted to hospital after being hit by a falling tree in Charlton .
The boy, understood to be aged between 14 and 15, was walking to school when he was struck by the 40ft tree as it collapsed on the ground.
Police were called to the incident in Nell Lane shortly before 8.50am.
A GMP spokesman said: "The boy had a very lucky escape. It was a very large tree. It missed the rest of his body by just inches. He could have been very seriously hurt. The drama caused delays for motorists on the morning commute.
Michael Shaw, 47, from Charlton, who driving to work, said: "The tree had fallen across the road. It had completely obstructed the road to all traffic. Everyone had to turn back and find a different way around. I saw a boy being helped to walk by some other school kids. He was limping but he looked okay."
Later this morning, Nell Lane was reopened after the tree was removed from the scene. The school boy did not suffer any serious injuries.