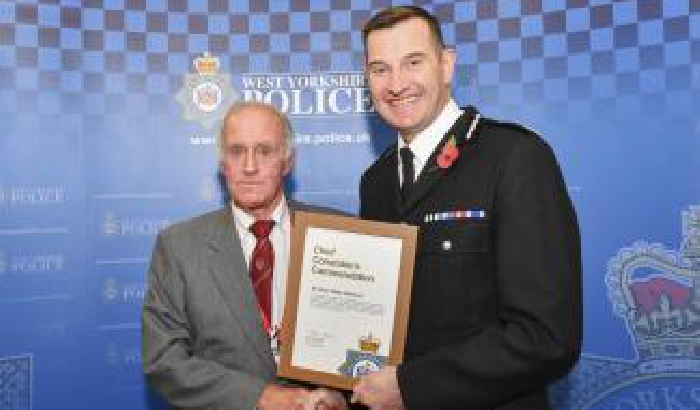 A retired detective from Avon and Somerset who helped crack a 1994 Bradford murder has been recognised with a prestigious Chief Constables Award.
Amy Shepherd was strangled and murdered at her sheltered accommodation in Folly Hall Gardens in Wibsey in 1994.
Despite extensive enquiries, the murder of the 86-year-old remained un-detected but in 2018 cold case detectives from West Yorkshire Police took another look.
Advances in DNA profiling since the murder helped detectives to identify a suspect but they could find no other evidence to strengthen their case.
Enquiries led them to Avon and Somerset as they tried to trace a retired officer who it was thought could assist.
They knew a DC 488 Watts had been the officer in the case for a crime which made the pages of the Western Gazette in April 1977 when a 77-year-old lady was robbed.
They knew they needed to trace 'DC Watts' but knew nothing more about them – even if the retired officer was a man or woman.
But the appeal worked with the former DC 488 Brian Watts coming forward. He remembered the case well.
He then helped in the case against the suspect – Raymond Kay – by providing evidence used in the trial about how the assault in 1977 was very similar to the assault on Amy, resulting in a conviction.