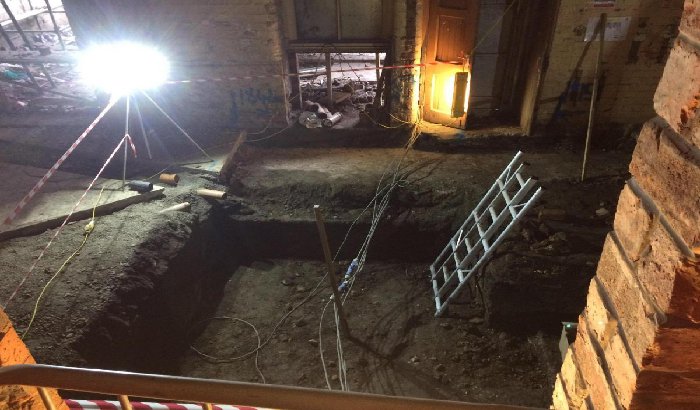 Photo Credit - Evening Post
Remains were found at the site of former police premises in Glasgow.
The discovery was made by workers at the Old Stables on the city's Bell Street during ongoing construction works.
The building was previously used to store the police's horses until the early 1970s and it is believed the bones may be from an animal.
Officers arrived at the site to take the remains away for further examination.