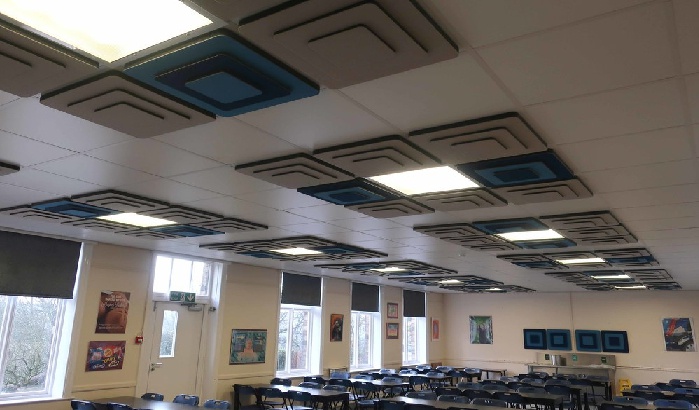 Photo Credit - Agile Acoustics
A school in Pudsey has installed an innovative soundproofing system, made out of recycled plastic bottles.
Fulneck School is the first in the country to use 'Tile Acoustics', designed and manufactured by a Bradford-based company.
The tiles were installed in the dining area of the school to reduce reverberation levels by more than 50 per cent.
The 96 panels were made from the equivalent of over 3,450 50cl plastic bottles.