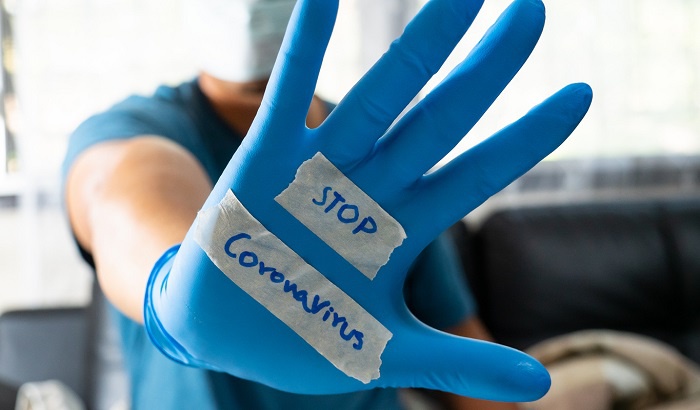 Bradford residents are being urged to stay alert to COVID-19 and follow safety guidelines, health experts have warned.
The easing of some lockdown restrictions has already led to a large increase in the number of people travelling, meeting up and returning to work – footfall in Bradford city centre is estimated to have risen by as much as 60 per cent since non-essential retailers were allowed to reopen their doors on June 15.
This is expected to grow further from this Saturday as pubs, cafes, hotels, restaurants, guest houses, camp sites and hairdressers all over the district are given the go-ahead to reopen to customers for the first time since March.
Over the past two weeks Bradford has seen a decline in the number of cases of COVID-19 but the Council has today issued a warning that the number of people testing positive for the virus is still too high - and that the risk of localised outbreaks remains. Public Health England data quoted in the press has revealed that Bradford has one of the highest infection rates in the UK. Bradford, Barnsley and Rochdale are all quoted as having infection rates of 45 or more cases per 100,000 people in the last week.
Director of Public Health Sarah Muckle said: "As we take more and more steps towards returning to a more normal life, it's easy to believe that COVID-19 is less of a threat to our health and the health of our family and friends. This is simply not the case.
"While lockdown was essential for reducing the levels of the virus circulating in our communities, the easing of lockdown takes us into a phase of learning to live with the virus.
"It's encouraging that we're seeing a decline in cases, but Bradford still has high numbers of people testing positive for COVID-19, higher than other parts of the UK. It has not gone from our lives. We are still seeing people in our hospitals with the virus and it still has the potential to make our loved ones, who may be more vulnerable, seriously ill.
"It is good news that more people are being tested because once people know they have COVID-19 they can self-isolate and via NHS Test and Trace we can ensure their contacts take appropriate action. However, what we want is more people not to get the virus at all."
The advice to residents is that people can still have the virus despite showing no symptoms and that everybody should continue to:
Wash their hands frequently
Stay at home as much as possible
Stay two metres apart from people who are not in their household
Ms Muckle added: "The risk of catching Coronavirus is much less if you are two metres away from an infected person than if you are one metre.
"Until the number of cases in Bradford comes down, we're asking people to be extra cautious and continue to keep two metres apart from people they don't live with. If two metres isn't possible you should wear a face covering."