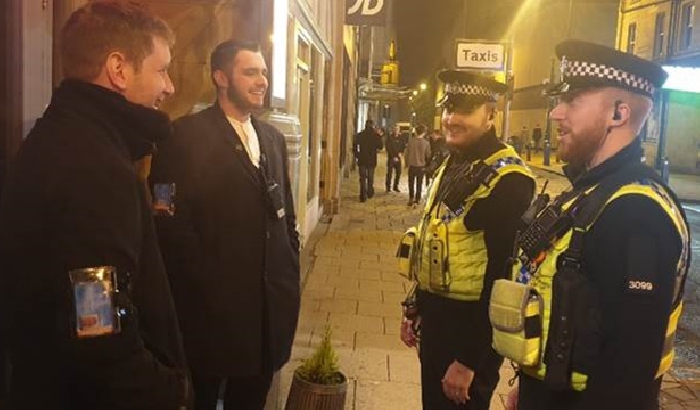 Residents and revellers in Huddersfield are seeing more police on their evening streets as part of a continuing drive to make the town safer.
The Huddersfield Neighbourhood Policing Team started the first of a series of enhanced foot patrols in Huddersfield town centre last Friday and Saturday, following on from a wave of recent initiatives to cut anti-social behaviour and boost visible policing across Huddersfield during the day and evening.
Initial feedback from the patrols was that the extra evening police presence resulted in a significant reduction anti-social behaviour and violent crime linked to the night-time economy.
Speaking on the initiative, Inspector Graham Dyson of the Huddersfield Neighbourhood Policing Team, said: "Although these operations have been extremely useful, we are still acutely aware that offences will still happen and we are therefore constantly reviewing our patrols and tactics to ensure that officers can, as far as humanly possible, be in the right place at the right time."
"These patrols are foot patrols allowing officers to get out on the streets, engage with groups of people enjoying the town centre, and ensure that any persons who look to cause trouble, or may have had one or two too many are identified early and either given assistance or dealt with to ensure incidents don't escalate later in the night."