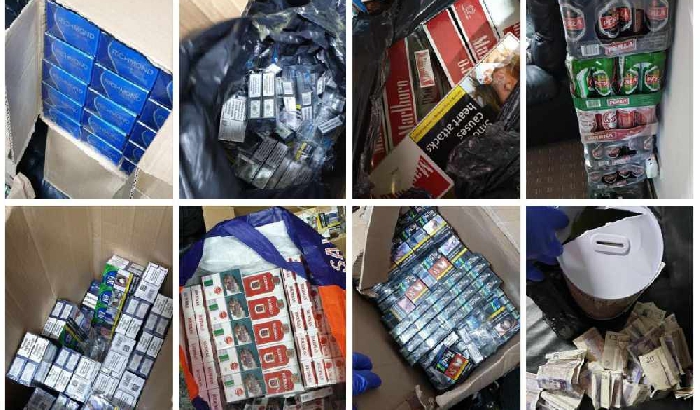 Police have seized around 250,000 fake cigarettes as part of an anti-counterfeit operation.
Officers from a West Yorkshire Police Neighbourhood Police Team in Bradford East teamed up with Yorkshire Trading Standards to target shops selling counterfeit goods, resulting in the seizure of a large number of illegal items.
A considerable amount of items were seized, including around 250,000 fake cigarettes, tobacco, crates of illegally imported alcohol and large amounts of cash from the "proceeds of crime".
Police also arrested two people for trademark offences.
A police spokesperson said: "Counterfeit cigarettes come with massive health dangers and implications, however cheap they may seem the dangers are huge."