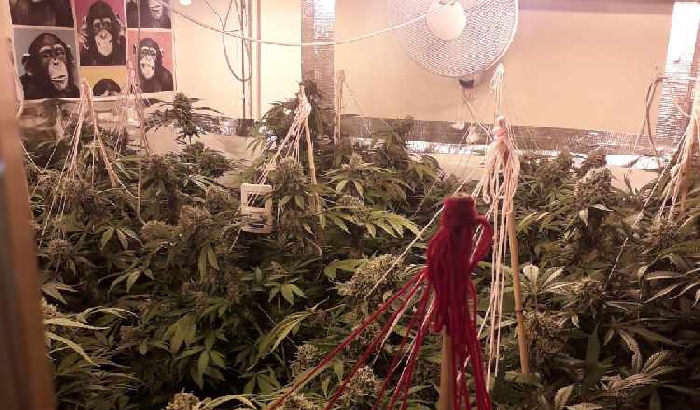 Five people have been arrested after police raided a suspected cannabis farm in Bradford.
About 200 plants with an estimated street value of around £80,000 were seized after police raided a property in Bolton Road on Monday.
Officers revealed that the cannabis growing operation was uncovered due to the provision of 'community intelligence.'
Speaking on the arrests, PC Jeffery, ward officer for Bolton and Undercliffe, said: "Community intelligence officers attended address on Bolton Road and located a cannabis farm consisting of around 200 plants.
"Five people [were] arrested from the address and [are] currently in custody awaiting interview."
These arrests come following a week-long police operation, designed to crack down on drug-related crimes, which saw the arrest of 22 people across Bradford between 7-13 October.