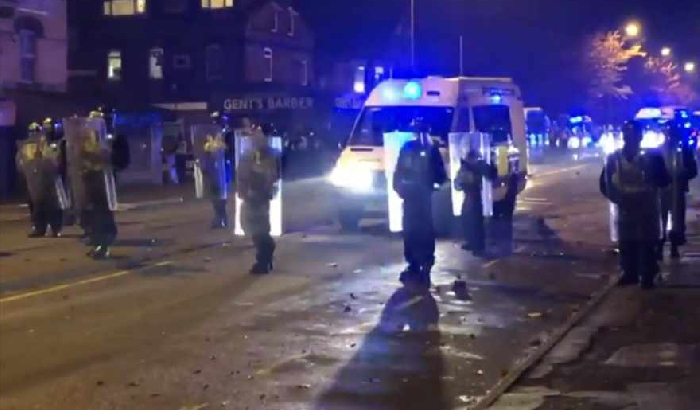 Police have launched a comprehensive investigation following incidents of disorder involving groups of youths in the Harehills area of Leeds last night.
A total of 15 local males, aged 11 to 23, have been arrested on suspicion of violent disorder following the incidents in the Harehills Road area. They remain in custody.
Four officers received injuries during the incidents, in which police were targeted with fireworks and other missiles. Two were treated at hospital but none were seriously injured.
Police initially responded to reports of youths gathering in the Banstead Park area and lighting a fire at about 6pm.
By 7.30pm, youths had set fire to a wheelie bin in Harehills Road and when officers were deployed to the scene they came under attack from fireworks. Passing motorists had also been targeted.
Further bins were moved into the road and set alight as more youths congregated in the area and directed further fireworks and missiles towards officers.
The road was closed while officers contained the incident and used public order tactics to disperse those involved and make arrests.
By about 12.30am this morning the situation was calmed, and relative normality returned to the area.
A full post-incident investigation has now been launched which will see detectives working to identify further suspects by analysing footage from local CCTV cameras and material gathered by specialist evidence gathering teams as well as helicopter and body-worn cameras.