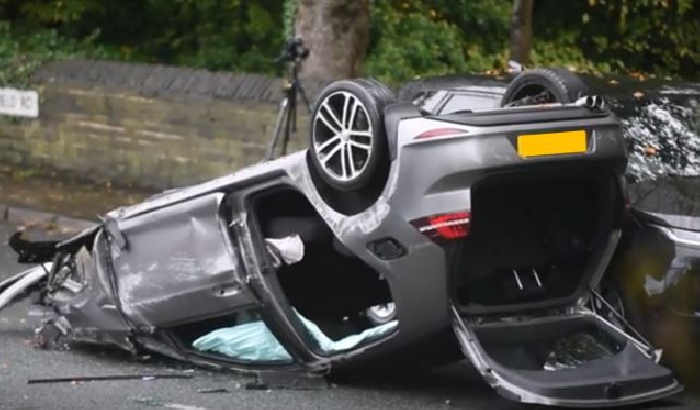 Police this morning attended a serious crash on Huddersfield road, with a car overturning and landing on its roof, trapping the driver inside.
The incident is thought to have occurred in the early hours of this morning, at around 3:30am, with a Volkswagen Golf overturning and landing on its roof, leaving the road littered with debris.
The crash happened on Huddersfield Road outside St Mark's Church - going towards Wyke.
Following the incident, there were reports of heavy traffic in the areas, with police attending the scene.
West Yorkshire Police confirmed that the road would remain closed as they carried out their investigations.
A West Yorkshire Fire and Rescue Service spokesperson said the Golf had crashed into a parked car and a man in his 40s was trapped in the car and had to be freed by firefighters.
He was then taken to hospital.