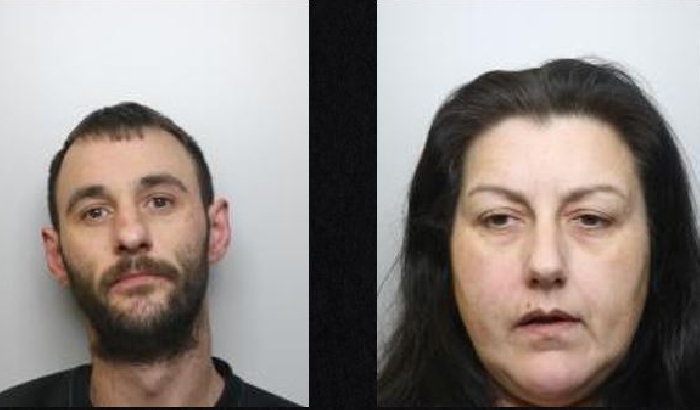 Police are appealing for information to help trace a Leeds couple wanted in connection with shop theft offences.
Karen House, aged 42, and Gavin Whitaker, aged 30, are being sought by officers in Leeds over offences in Nottinghamshire, Leicestershire and Derbyshire.
House is also wanted for recall to prison for a West Yorkshire offence and Whitaker is also wanted for failing to appear at magistrates' court in North Yorkshire.
House is described as 5ft 6ins tall, of heavy build, with long dark brown hair. She has a mole on her upper lip and sometimes wears glasses.
Whitaker is described as 6ft 3ins tall, slim, with dark brown hair and a beard or stubble.
They are both believed to be in the Leeds area and are known to frequent the city centre as well as the Seacroft and Swarcliffe areas.