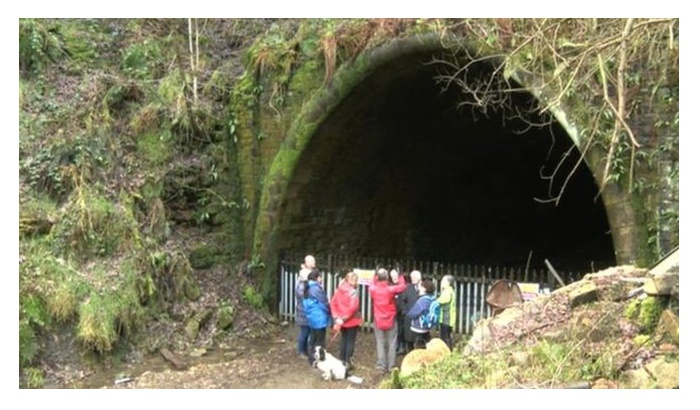 Photo Credit - Keighley News
Plans to seal Queensbury tunnel have been lodged, prompting campaigners to issue a rallying message.
Proposals to fill the historic structure were officially registered with Bradford Council by the Highways England's Historic Railway Estates (HEHRE).
The Queensbury Tunnel Society (QTS) is urging people to gear up for the "battle ahead".
The group has been trying to prevent Highways England permanently closing the structure, which could cost up to £3.6 million, in order to secure its future as the centrepiece of a cycle path network connecting Halifax to Bradford and Keighley.