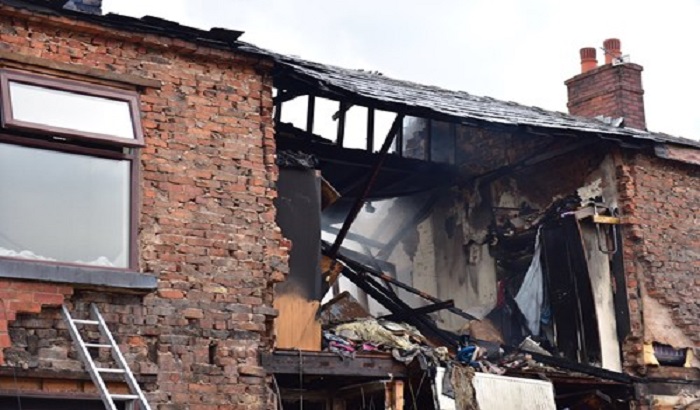 A number of people have been injured following an explosion in a house in Ashton-under-Lyne this morning.
Greater Manchester Fire and Rescue Service was called to a terraced property in Curzon Street just after 5am.
Firefighters in six fire engines described how the explosion had caused the property to collapse at both the front and back. The gas and electricity supplies were turned off at the house and four neighbouring properties.
Greater Manchester Police and North West Ambulance Service are at the scene. Paramedics treated the casualties and they have now been taken to hospital.
Station Manager Alan Ashworth, incident commander at the scene, said: "When crews arrived there were a number of people injured on the floor and it was obvious there had been an explosion in the house. We helped them but they were later treated by paramedics from North West Ambulance Service while we tackled the fire using covering jets. We haven't been able to go inside the house as both the front back walls have completely collapsed."
The cause of the explosion is currently unconfirmed.
Curzon Road, Whiteacre Road and Clinton Street are all closed and people are asked to avoid the area if possible.