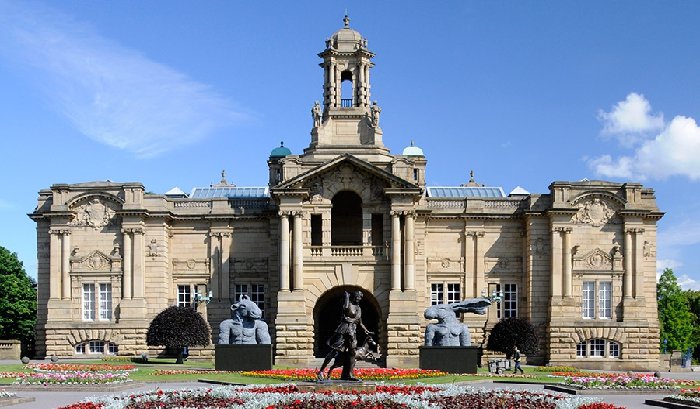 Photo Credit - Bradford Museums
An exhibition exploring the history of the Paralympic Games and disability sports is coming to Cartwright Hall Art Gallery in Bradford.
The official opening takes place on Saturday 26 January from 1pm to 3pm and the exhibition runs until 9 June.
Maggie Pedley Libraries, Museums and Galleries Manager at Bradford Council, said: "This exhibition aims to raise awareness of Paralympic heritage and disability activities and to inspire people to take up or support disability sport.
"The events planned, offer fantastic opportunities for people to have a go at a wide variety of activities. This exhibition shows just how far we have come as a nation in supporting and celebrating disability sport."
There will be stories and memorabilia from para-athletes Peter Finbow, Stuart Meikle and David Stone MBE.
Peter is a Bradford-born multi-medal winning Paralympic wheelchair basketball player. Stuart, from Bingley, is a triathlon blade runner who won gold at the 2018 Triathlon World Cup and has been selected to compete at the Tokyo 2020 Paralympics. David is a paracyclist who lives in Leeds and specialises in Road Race and Time Trial events, winning Gold Medals in both events at Paralympic and World Championship level.
Nigel Purse, chair of the National Paralympic Heritage Trust, said: "Sports heritage has a wide appeal to the British public and with the support of the Heritage Lottery Fund and Bradford Council we are able to bring the story of Ludwig Guttmann and the development of the Paralympic movement to Bradford and the local area.
"As well as protecting the unique heritage that could so easily be lost, the real satisfaction will be to share the inspiration behind the disability sport stories which are 'life changing'."