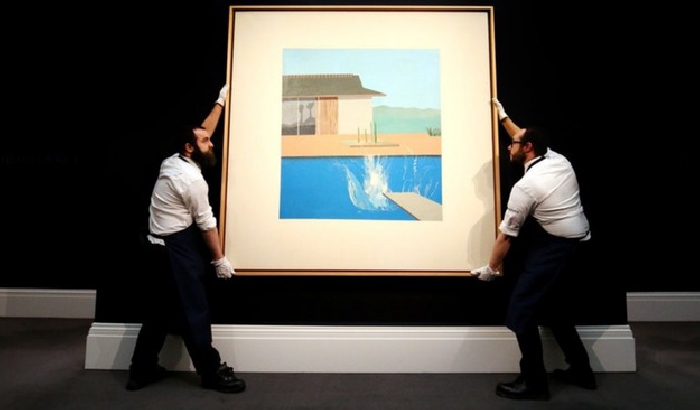 A painting made by Bradford-born artist David Hockney has sold for over £23m at auction.
Part of a set of three paintings, The Splash' depicts the moment after a diver hits the water in an LA swimming pool.
Created in Los Angeles in the 1960s, Hockney's painting was previously sold to a private owner for £2.9m in 2006, and remained in their collection until being brought to auction again, 14 years later.
The buyer is unknown, with the painting selling for £23,117,000 at Sotheby's in London.
In a statement on the sale of the work, Emma Baker, head of Sotheby's contemporary art evening sale, said: "Not only is this a landmark work within David Hockney's oeuvre, it's an icon of Pop that defined an era and also gave a visual identity to LA."