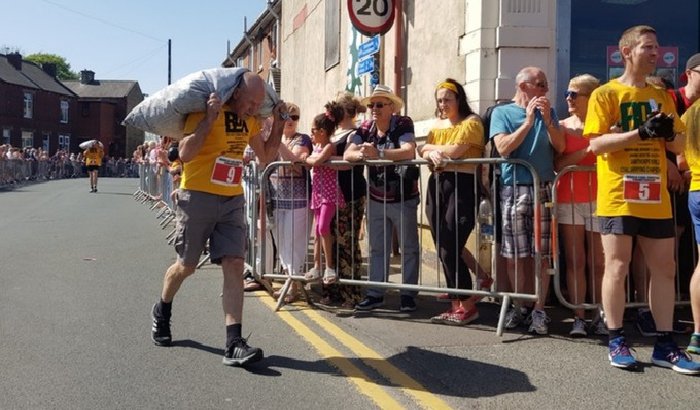 Photo Credit - PA
A retired handyman became the oldest competitor to ever cross the finish line at the World Coal Carrying Championships.
The 56-year-old event was nearly called off last year due to snow but this year's championships on Easter Monday made it the warmest race in its history.
David Page, 72, was cheered by hundreds of spectators enjoying the sunshine as he completed the 1,108-yard (1,013m) uphill course, with a bag of coal on his shoulders – coming 21st in the veterans' race.